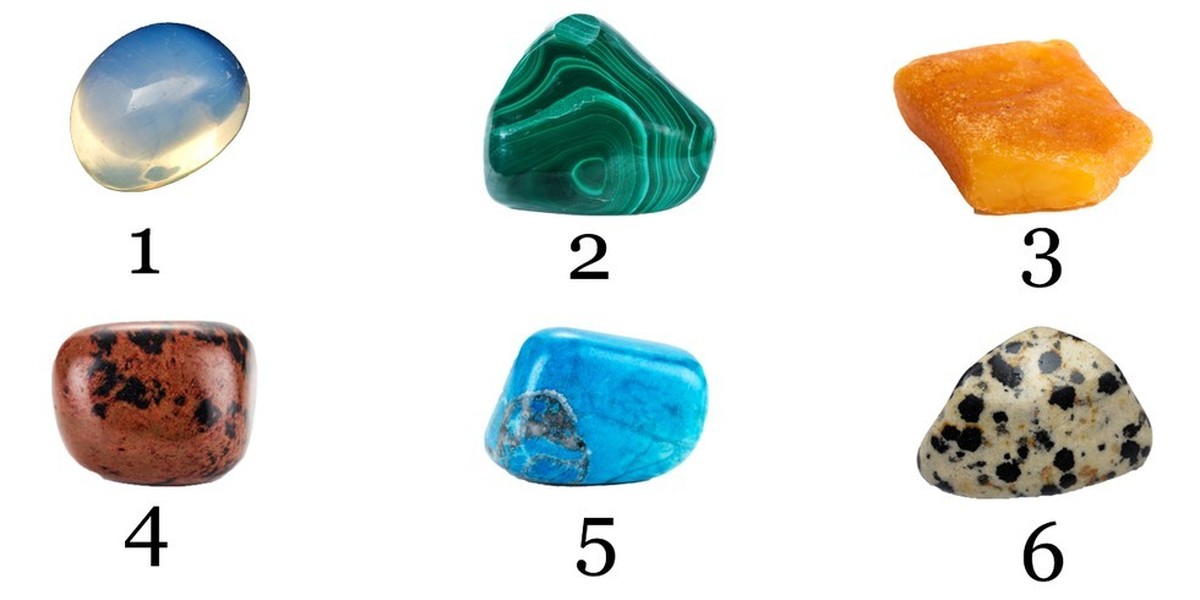 Take a minute and pick your favorite gem from above… Don't take too long to decide, go with your first instinct!
Find out what it means….
Stone #1.
The first stone is Opalite. You only want freedom in life. You shy away from the craziness of civilization. You often feel the need to disconnect and find solace where you can have peaceful time with your thoughts.
Stone #2.
The second stone is Malachite. This amazing stone reveals that major life changes are on the way for you! Many changes will be spiritual and in your love life. This is a good time to reconsider the choices you've been making in your life plan.
Stone #3.
The third stone is a sun stone. This is a stone that shows you are an optimist to the end. Your future is super bright as 2016 will be a healing year for you. Spend lots of time absorbing the healing warmth of the sun as it will only help your journey and cause you to never lose your sunny disposition!
Stone #4.
The fourth stone is a mahogany obsidian stone. If you are drawn to this stone, your subconscious wants you to break out of old habits and start new ones.  Remember how lucky and grateful you are! Do not let jealousy get the best of you!
Stone #5.
The fifth stone is called howlite. This is a mystical stone. If you are attracted to this stone you should be sure to keep your mind open for messages from the "other side." You are open to receiving messages from loved ones from beyond. Be sure to keep a dream journal to keep track of any messages.
Stone #6.
The final stone is dalmatian jasper. If this is the stone you picked it tells us you are fun loving. You love to play, take new adventures and make new friends. Having fun will always be the way you go.